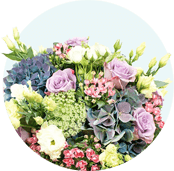 Elephant and Castle Florist
We want to make it easy and affordable for the people of Elephant and Castle to enjoy the best flower delivery around. To make sure this is possible from SE1 to SE11, we start by hiring the most talented and qualified florists in the area and put them through their paces to ensure they are of the quality our customers expect and deserve. After that, we let our florists loose to do their thing, and before you know it, flower magic has occurred. So if you are after wonderful, unique world-class flowers in Elephant and Castle, let our florists prove to you that they are the best - we know you will be glad you tried us.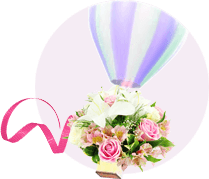 Cheap Flowers for All in Elephant and Castle SE1
Even though flowers are something that everyone can enjoy on a day to day basis, just by going outside, there are plenty of flower stores in Elephant and Castle who believe that only the wealthy should enjoy bouquets of flowers delivered to their door. Unsurprisingly, at Elephant and Castle Florist we think very differently, and want everyone who lives in SE1 to enjoy high-quality flower arrangements no matter their budget. And our range of cheap flowers is the perfect way to make that happen. Not quite as cheap as picking them from the garden, but our cheap flowers are very close. So come and enjoy exceptional quality bouquets from the best team of florists in Elephant and Castle, no matter what your budget is.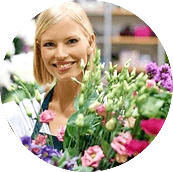 Our Last Minute Flower Delivery in SE11 Can Help Save the Day
If you have forgotten to by a loved one a present, then you might be desperately trying to think of something you can buy and have delivered in Elephant and Castle today. At Elephant and Castle Florist we have the perfect gift: expert flower delivery. And with our same day flower delivery service, you really can have flowers delivered to a loved one in SE1 within hours. If you are a day ahead of the game, we also do next day flower delivery. Alternatively, just tell us when you need your flowers by post to arrive in Elephant and Castle, and we will get our florist on the case. Our last minute delivery really can save the day.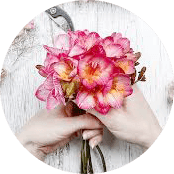 Special Event? Order Flowers by Post to Your Address in SE1
When you have got a special event coming up in Elephant and Castle, be sure to book your flower delivery to make it even more amazing. Flowers make a great gift for a birthday or anniversary, but they are also perfect for decorating a venue for a party or corporate event. And, of course, you can celebrate just being alive by having flowers delivered to your own home in SE1. Whatever special event is coming up for you, come to Elephant and Castle Florist and have gorgeous flowers delivered to your door in Elephant and Castle.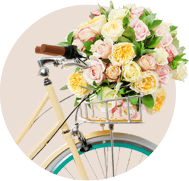 Come to Our Elephant and Castle Flower Shop for the Best Flowers
What do you look for in your local flower shop in Elephant and Castle? Is it great prices? Great service? Expert advice? Well, those are all things that you can get via our online flower shop too. No need to visit the high street florist, you can enjoy all of those perks and much more in SE1 without leaving your home. Our florist is equipped with everything you need to enjoy high-quality flower delivery in SE11, and we offer the best prices in all of Elephant and Castle. Can't ask for more than that.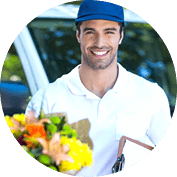 Go Digital and Send Flowers Online in Elephant and Castle
There are very few people in Elephant and Castle, who want to spend their time finding a florist and queuing to buy flower bouquets in SE1. And if like most of our customers, you want to find an easier way to get flowers delivered, then we are here to help. Our digital store makes it easy and hassle-free to send flowers online wherever you are in Elephant and Castle, to wherever they need to go. It can be as simple as visiting our website, choosing your bouquet and hitting 'order now'. Fill in a few details, and within minutes you are done. The quickest and easiest way to order flowers, so send flowers online today.